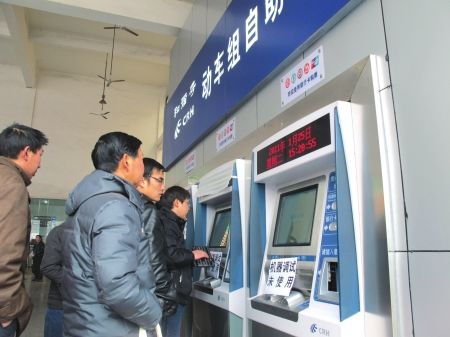 I. Ticket Window POS machines can use all bank cards of Bank of China, Industrial and Commercial Bank of China, Agricultural Bank of China and China Merchants Bank, and other bank cards with UnionPay logo. Tickets purchased with the bank card payment method will be marked on the front with an acquiring bank.
2. After the passenger has swiped the card at the POS machine and entered a password to confirm the success, the POS machine will automatically print a "consumer's receipt", which will be confirmed by the passenger's signature. A transaction is limited to one bank card to pay for the entire ticket.
Third, when the passengers purchase tickets in different places, the fare ticket fees in different places need to be paid in cash.
4. When passengers apply for change or refund, they should use the bank card used for the original ticket purchase and go to the window to apply for the card.
5. If the fare of the new ticket after the change is less than the original ticket fare, the refund shall be made according to the regulations. The refunded item shall be refunded to the bank card account used by the passenger when the ticket is purchased according to the time limit prescribed by the bank. If the ticket fare after the change is higher than the original fare, you must first use the bank card to pay the full amount of the new ticket, and then refund the full amount of the refunded ticket (no refund fee).
6. If the new ticket is unclear after the change of the ticket or if it is mis-signed, the new ticket will be processed according to the original refund method (no refund fee will be charged). The POS will print a "refund slip" and the passenger will re-buy the ticket.
Introduction
our dished heads are used in a variety of applications and industries such as storage tanks, pressure vessels, road tank, food processing operations, chemical plants ,Nuclear operation, Oil Refining, Architectural feature, power generation.
Due to our forming experience and equipment, we can spin or press the first part of the process of forming your products, It depend on the thickness and material performance,
Our main products are 2:1 SE dished heads, Torispherical heads, Cones,Hemispherical Heads etc
Choosing the right type is the key decision for each customer and one for which our experience team to happy to give advice, simple speaking, the torishpherical heads, the less ressure it can withstand, Conversely, the deeper dished heads, for example Elliptical heads, hemispherical, the greater pressure it can take.
Our in house-capability to form dished heads by cold press brings major benefits to our customers and sets us apart from others dished heads manufactures
For carbon steel dished heads, we can forming this dished heads from 76-9000mm in diameter and below 250mm in thickness
The general as the below sketches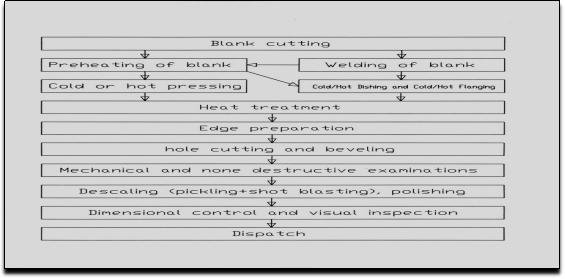 Technical Delivery Condition
Our material
No stock for this kind of plates, it shall be from ex-mill
And the delivery time shall be discussed once the enquiry was given
Normally Hokkai`s approved supplier for Clad plates in china is Nanjing Baotai and JingLei
Clad Material Head,Clad Material Dished Heads,Clad SS Material Head,Clad Material Elliptical Heads
YIXING HOKKAI HEAD PLATE CO.,LTD , http://www.hokkaidishedend.com