The recommended catalogue of new energy vehicles is rapidly expanding and expanding at a monthly rate. On June 2, the Ministry of Industry and Information Technology released the fifth batch of recommended catalogues of new energy vehicles. So far, there have been five batches since 2017, including 1,782 models of 155 companies. According to the battery China network statistics, among them, lithium manganese oxide battery models are more than 260 models, accounting for about 15%.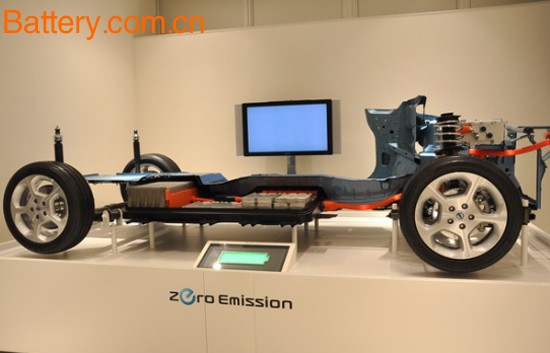 From the specific application field, lithium manganate battery is not only one of the main forces in the field of new energy passenger car battery, but also in the field of special vehicles (especially logistics vehicles), and also in the field of passenger cars, it is also a small test. Market influence cannot be ignored.
For a long time, due to the influence of multiple factors such as policies and industrial technology accumulation, lithium manganese oxide batteries have not received due attention in China as the most mature lithium-ion battery technology route for industrialization and technology application. In terms of industrial layout and practical application, it is far behind the lithium iron phosphate battery and the ternary battery.
However, there is no best lithium battery, only the most suitable lithium battery. Along with the advancement of marketization, breakthroughs in key materials and technologies, and excavation in application fields, the situation in which lithium manganate batteries have been left out is gradually changing. Battery China Network believes that while the ternary and iron-lithium systems are competing for the power lithium battery market, lithium manganese oxide batteries, as one of the less concerned parties in the market, have begun to erode greater market share.

Matching situation of lithium manganate battery in the first five batches of recommended catalogues
Returning to the market, the price/performance advantage is prominent
Under the dual role of subsidies for new energy vehicles and cost reduction, product cost performance has undoubtedly become the core force for power battery companies to participate in market competition. Among the three power lithium battery systems, the price advantage of lithium manganate is particularly evident.
According to authoritative statistics, although the price of ternary materials has experienced a decline in cobalt prices, it is still at a high level of about 180,000 yuan/ton; the price of lithium iron phosphate is maintained at around 85,000 yuan/ton; The lithium manganate material is sufficient for the supply of its precursor manganese dioxide, but the price is only 50,000 yuan / ton, and the price fluctuation is expected to be small in the future.
In fact, thanks to the increase in the market share of lithium manganate batteries, the market for lithium manganate cathode materials has grown significantly. Such as Xiangtan Electrochemical, Zhongtian New Energy, etc. continue to introduce high-performance lithium manganate materials to improve the company's current supply of products in short supply.
Complementing the short board, material improvement can be expected in the future
The industry generally believes that if domestic companies can solve the problems of high temperature performance, cycle life and energy density, the lithium manganate battery market will usher in a rapid development cycle. At present, a group of power lithium battery enterprises represented by Weihong, Xingheng Power, Mengguli and Yipeng Energy are making breakthroughs in this technical route. Taking Xingheng Power Supply as an example, its super-manganese acid battery has a cycle life of more than 2000 times. It has obvious advantages in high and low temperature performance and safety performance. More importantly, its battery cost has been reduced by 10 times in the past few years.
In addition, the battery China network research found that for the method of adding ternary materials to increase the energy density in lithium manganate, many people in the industry have recognized that "the overall cost is lower and the energy density can be significantly improved."
There is a vast world of passenger cars
Compared with the limelight in the passenger car field and the gradual increase in the market share of the special-purpose vehicle, lithium manganese oxide batteries are slightly behind in the passenger vehicle field. On the other hand, the new energy models Nissan Leaf, GM Chevrolet Volt, and Ford FocusEV, which are among the top global sales, are mainly based on lithium manganate technology.
Some insiders said that with the complete withdrawal of state subsidies and the sinking of the market, the use of lithium manganate batteries in China's new energy passenger vehicles will also have a lot of room for experimentation, especially when it comes to cost and mileage requirements. Low A00 level micro electric vehicle market.
Stick to and continue to break through the power battery company
Many involved in manganese lithium battery power battery business has a firm foothold in the domestic field of electric logistics vehicles, without a doubt, the next attack will be broader field of new energy passenger cars.
Micro macro
On April 26th, 2017, Micro-Phase's third-generation MpCO lithium battery was officially released in Huzhou, Zhejiang. This new lithium manganate battery has greatly improved the energy density, the unit reaches 170Wh/Kg, and has fast charge and long The quality of life has a cost advantage.
For a long time, Weihong has always adhered to the fast charging technology route of "large rate, long life and high safety", and the main market is concentrated in the field of new energy buses. However, at the press conference, He Xin, vice president of senior marketing of Weihong Power, revealed to the media: The company is considering seeking breakthroughs in such markets as passenger cars and logistics vehicles. This year, lithium manganese oxide batteries will be released to the market in small quantities. .
Star constant power supply
As of 2016, as the persistence of the lithium manganate technical route, Xingheng has successfully provided supporting batteries for 20,000 new energy logistics vehicles. After laying the foundation in the field of electric logistics vehicles, Xingheng began to enter the field of passenger vehicles.
Recently, the first batch of 200 Changan Auchan Ouliwei EVs equipped with Xingheng Power Battery was officially delivered. The energy density of the Xingheng Super Manganese Lithium Battery supporting this passenger car reached 165Wh/kg, and the cycle life performance was good. The charge and discharge energy of 2000 times was maintained at 80%. In addition, Xingheng Super Manganese Lithium Battery has a price advantage based on its performance advantages.
AESC
The domestic lithium manganate battery market is about to usher in this powerful "spoiler". According to Bloomberg News, with the support of the Hubei Provincial Government of China, China's VC Jinshajiang Venture Capital recently spent US$1 billion to acquire a total of 51% of AESC from Nissan. AESC is known for its lithium manganate technology route. The company's global market share in automotive batteries is second only to Panasonic.
It is reported that after the successful acquisition, AESC will undoubtedly enter the Chinese market, and is expected to obtain the status of "domestic battery" and enter the national power battery catalog. On the one hand, it has eaten the Renault-Nissan-Mitsubishi alliance's electric vehicle market share in China; at the same time, with the help of the Hubei Provincial Government, it is very likely to win the supporting qualification of Dongfeng Motor Group.
Power batteries are technology-intensive, capital-intensive, and have a strong economies of scale. To achieve the vision of a new energy-powered country in China, it is necessary to step on it more stablely. Among the various technical routes, lithium manganese oxide batteries are being subsidized and the market is sinking.
Nanpi Jiantong Hardware Manufacturing Co.,Ltd. offers a wide range of Stainless Steel Stamping Parts.
Material grade: stainless steel 301, stainless steel 304, stainless steel 316
brass H59, H62
copper C1100
Al5052,6061
steel DC01,DC04,ST12,Q235,SJ235R
galvanized steel sheet DX51D
Stock thickness ranges from 0.30mm-6.0mm for stainless steel
0.30mm-3.0mm for copper
0.30mm-6.0mm for aluminum
0.20mm-6.0mm for carbon steel
Surface finishing: polishing, satin blasted,powder coating, electro plating,anodize
Application: springs, kitchen ware, home appliance, tanks, motor housing, metal cover, caps, frame, assembly, steel base etc.
Metal Stamping Parts,Metal Stamping,Custom Metal Stamp,Metal Stamping Tools
Nanpi Jian Tong Hardware Manufacturing Co., Ltd. , https://www.jiantongstamping.com