Volvo National New Machine EC55D Excavator
Designed for long-lasting operation, the Volvo EC55D high-quality mini excavator combines Volvo's outstanding design and quality components for durability, performance and fuel efficiency. The long-lasting EC55D not only increases uptime, but also has a competitive residual value, thus ensuring a stable return on investment for its customers.
Comprehensively improved equipment performance
The Volvo EC55D excavator is equipped with a D2.6A turbocharged engine that meets the national standard. It not only has a market-leading power, but also has excellent combined digging force and faster excavation speed, which can be completed in a shorter time. More homework. In addition, the machine's outstanding traction, slewing and lifting capabilities make it easy to handle a wide range of challenging applications. The improved cooling system ensures optimum performance in all weather conditions, providing the perfect combination of power and productivity.
Thanks to the EC55D's responsive control and optimized hydraulic system, the operator can easily dig, swivel, load and hoist, and control the machine as you wish, for precise leveling and high quality flat surfaces. The smooth and comfortable operation of the device allows the operator to increase productivity and reduce fatigue.
The wide cab of the EC55D provides a comfortable, quiet working environment for the operator, reducing operator fatigue. For maximum convenience, the cab features an ergonomically designed monitor and controls, fully adjustable seats and a half-length joystick. In addition, the cab air conditioning performance is increased by 10%, ensuring that the operator can work comfortably in all weather conditions.
Create maximum value for users
The Volvo EC55D's outstanding hydraulic system is perfectly matched to Volvo's outstanding D2.6A engine, giving the unit outstanding performance and fuel efficiency. Thanks to its easy-to-maintain maintenance and durability, the EC55D creates maximum equipment for its customers. value.
The rugged design of the Volvo EC55D is equipped with a wrap-around counterweight to protect the engine compartment, an X-shaped chassis and a heavy-duty arm for stable operation under extreme conditions. With easy access points, butter bucket brackets and a new, easy-to-clean single-layer cooling system, customers can maximize equipment uptime and reduce equipment maintenance costs. Durable equipment also has a competitive residual value that is worthy of customer trust.
Perfect after-sales solution
With Volvo Construction Equipment's user solutions and a unique dealer support network, EC55D users will be able to maximize equipment attendance, maximize profits and sustain business growth.
The Volvo Customer Support Agreement, which includes repair and maintenance services, is an important part of the user's solution. Not only does it control costs, it also helps machine owners maximize equipment uptime. Its flexible policies address a wide range of needs, from overall maintenance to inspections of major components and functions.
Volvo service technicians work with industry-leading diagnostic tools and techniques, and use only Volvo original accessories to provide superior equipment repair services. Volvo Genuine is equipped with maintenance parts, repair parts and wear parts to ensure that the equipment is in optimal working condition.
Accessory device
Volvo's rugged quality buckets and hydraulic breakers have been designed to last for the toughest conditions, not only for durability but also for outstanding performance. The attachments are tailored for Volvo machines, and the buckets are reinforced with Volvo tooth and wear parts for longer life; a wide range of crushing tools and outstanding performance for any material.
Main specifications: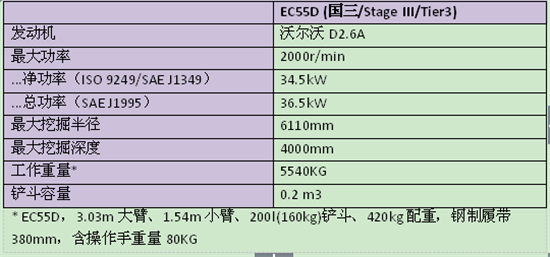 News materials
The Volvo Group is the world's leading manufacturer of commercial transportation and construction equipment, specializing in the manufacture and service of truck, bus, construction equipment, marine and industrial application drive systems, as well as providing financial and after-sales solutions for customers. The Volvo Group currently has production sites in 19 countries around the world and operates in more than 190 markets with approximately 100,000 employees. In 2014, Volvo Group's sales amounted to 283 billion Swedish kronor (31 billion euros). The Volvo Group is headquartered in Gothenburg, Sweden and is listed on the NASDAQ Stock Exchange in Stockholm. (This article is from Volvo)
German Man Group was established in 1758.
Headquartered in Munich, Germany, is one of Europe's leading engineering group, approximately 62,000 employees working in commercial vehicles, industrial services, printing systems, diesel engines, comprehensive ability to provide systems solutions, annual sales of 15 billion euros (2004).
It is one company of the world's top 500.
VMAN Diesel Generator, MAN Diesel Generator will be your good choice.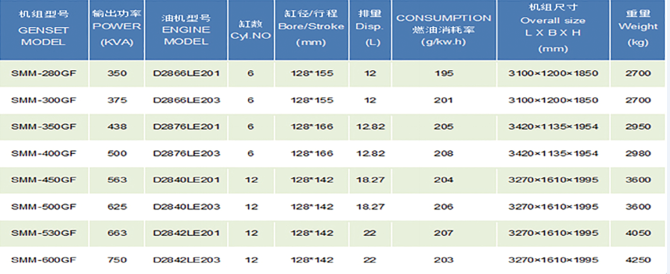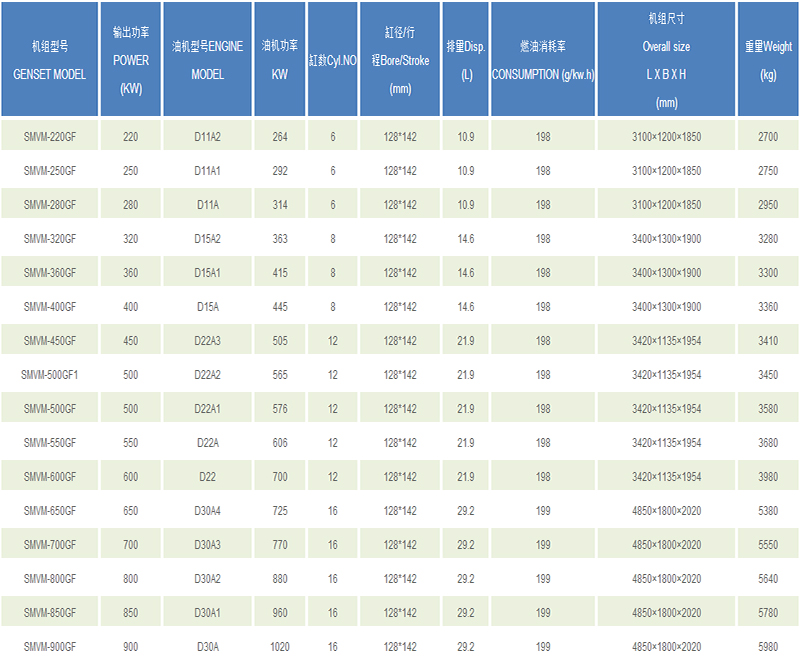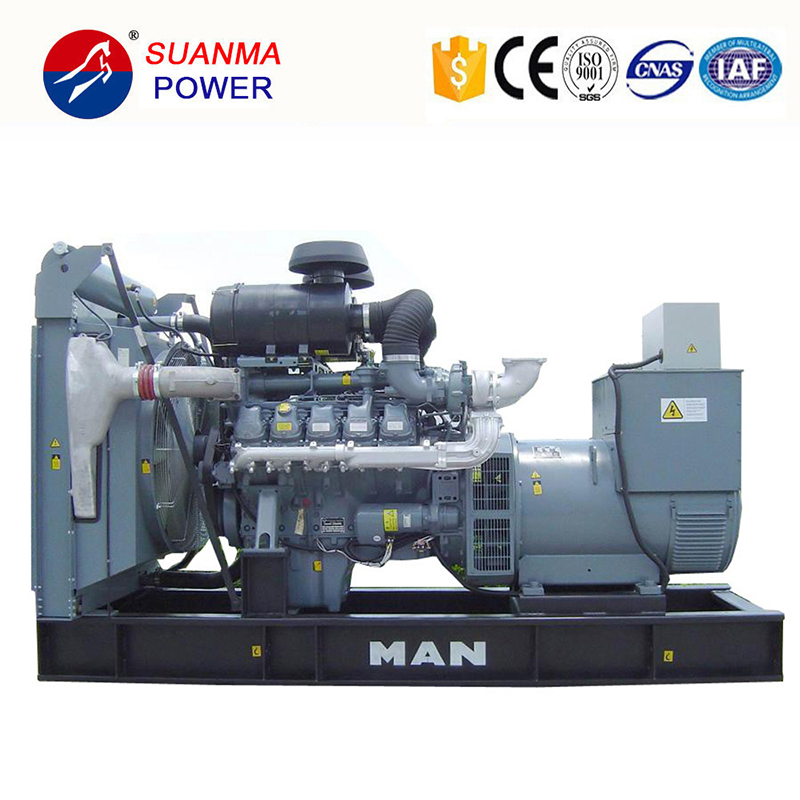 VMAN Diesel Generator
VMAN Diesel Generator,275 Kva Generator ,770Kw Diesel Generator,220Kw VMAN Diesel Generator
Jiangsu Province Suanma Power Equipment Co., Ltd. , https://www.suanma-generator.com