Model NO.:
cumminsmarineKTA19-M3Air Compressor
Warranty:
1 Year at Least
Transport Package:
Ccec Package
Specification:
according to products
Cummins marine KTA19-M3
Air Compressor
1. Cummins
Diesel Engine
model
2. Genuine air compressor
3.
Cummins Engine Parts
4. Spare part air compressor
5. Cummins diesel
Characteristics
1. Updated product design
2. Optimized materials selection
3. Advanced manifacturing process and production technology
4. All are in the line with global standards
5. By long time testing, proved to be excellent
6. Manufacturered by CCEC or excellent suppliers of CCEC.
7. TS16949 to ensure the products quality.
Advantage
1. Longer duration, higher quality,
2. More reliable performance
3. Lower maintenance cost.
4. Enginoying the international quality
5. Exceeding value with the local price.
Unique Advantage of Our Company
As the authorized dealer, Chongqing WanCum has the unique advantage in Cummins parts.
Firstly, more competitive price, because we have the first hand source;
Secondly, covering a wide range, especially in CCEC parts, larger stock, and shorter delivery time;
Thirdly, equipped with the Cummins "QuickServe" online system, so we can easily and quickly find the right part for you.
Package&Delivery
Safe package to protect the parts
---Domestic package for Chinese market
---Wooden case for ocean shipping
---Carton for air shipping or express
Various ways to delivery the parts
Spare Parts 
1
cylinder block
bushing
cylider liner kit
expansion plug
piston cooling nozzle
2
cylinder head
intake valve
exhaust vavle
valve insert
valve spring
3
valve spring
valve collet
valve rotator
valve stem guide
cylinder head gasket
4
Crankshaft
main bearing
thrust bearing
oil seal
vibration damper
5
connectng rod
piston
piston pin
Piston Ring
con rod bearing
6
camshaft
camshaft gear
camshaft bushing
woodruff key
thrust bearing
7
rocker lever
rocker lever shaft
rocker lever cover
rocker lever housing
roker lever housing gasket
8
injector
injector cup
injector seal
injector adapter
barrel and plunger
9
water pump
sea water pump
water pump shaft
water pump impeller
water pump body
10
water pump seal
ball bearing
water pump pulley
water pump belt
plain hose
11
fuel pump assy
acutator
gear fuel pump
fuel shutoff valve
fuel pump drive
12
oil pump
oil pump gear
STC valve
oil pump gasket
 
13
Alternator
alternator belt
alternator pulley
alternator support
 
14
starting motor
magnetic switch
ground wire
 
 
15
turbocharger
turbocharger housing
tube lub oil supply
turbocharger gasket
turbocharger repair kit
16
fan hub
engine fan
Fan Belt
idler pulley
fan pulley
17
intake manifold
exhaust manifold
exhaust elbow
exhaust outlet connection
 
18
oil filter
fuel filter
water filter
Air Filter
 
19
flywheel
flywheel housing
 
 
 
20
oil pan
dipstick
oil gauge tube
oil pan gasket
 
21
oil cooler
oil cooler housing
oil cooler core
 
 
22
thermostat
thermostat housing
thermostat seal
 
 
23
aftercooler
aftercooler core
 
 
 
24
air compressor
air compressor repair kit
 
 
 
25
upper engine gaskets
lower engine gaskets
 
 
 
26
piston tool
cylinder liner tool
injector tool
timing tool
repair tool
27
part catalogue
shop manuals
operation mauals
maintance mauals
 
28
gauge
sensor
hourmeter
magnectic pick up
tachometer
29
oil pressure switch
EFC governer
temperature switch
 
 
30
Muffler
Heater
Radiator
 
 
Contact us:
Chongqing Wancum Machinery Co.,Ltd.
Address: NO.1 DA SHUIJING,TONG JIAOQIAO,SHAPINGBA DISTRICT,CHONGQING,CHINA District, Chongqing
 
Phone:(86)-13527443922
FAX:86-023-65409158,65408689Â Â Â 
 
Web:www.wancum.com
 
SEM was founded in 1958, and was acquired as a wholly owned subsidiary of Caterpillar in 2008. Caterpillar (Qingzhou) Co., Ltd. is now producing two big brands products of "CAT950GC" and "SEM". SEM products include loaders, bulldozers, rollers, graders and road machinery structure, tools and equipment and etc..
SEM has formed D, E, F, G, H five series, ZL30, ZL16; ZL40, ZL50, ZL60, ZL80 six models and more than 70 varieties.
Main loader models: SEM616B. SEM616B.SEM630B.SEM630B. ZL50F-II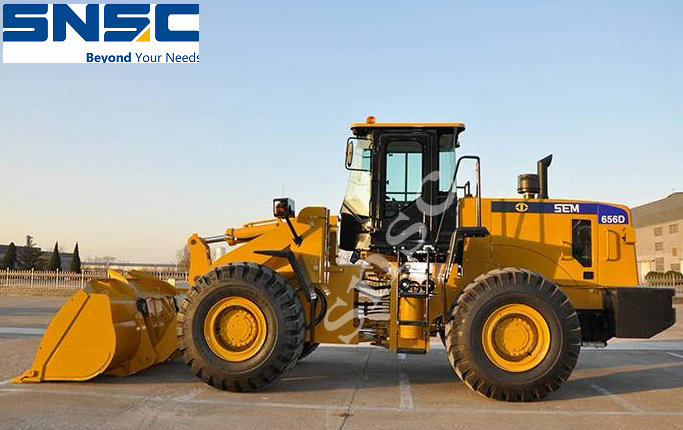 SEM Parts
SEM Parts,SEM Loader Parts,Input Second Stage Gear,Reverse Gear
Jinan Shine International Trade Co.,Ltd , https://www.snsctruck.com