Lightweight modular design
The leading modular design concept achieves a significant reduction in the number of parts (649 parts), which is more than half of the number of common model product parts (1500 in size) currently on the market, enabling overall assembly of cylinder heads and easier maintenance services. Can replace the wet cylinder liner, effectively improve the reliability of the engine and reduce maintenance frequency. The lightest weight and compact size significantly improves load carrying capacity and carrying efficiency The modular integrated design significantly reduces the frequency of faults, achieves superior reliability, and saves 50% of repair time.
Cummins iBrake Braking Technology
iBrake engine braking system adopts integrated technology of exhaust rocker arm and compression brake, which effectively enhances the braking performance of the engine, shortens the braking time, and shortens the braking distance; the braking power can reach 20kW/L, compared with the exhaust system. The dynamic efficiency is increased by 50%. Better braking performance ensures that the vehicle can safely drive at a higher speed on a downhill slope. The engine brake is not fueled, which can reduce the cost of fuel, and at the same time reduce the cost of brake pads and tire wear or replacement, effectively extending the service life of the brake system and the vehicle.
LBSC Cummins Intelligent Speed ​​Control Patented Technology
Intelligent programming settings, each car is like setting up a virtual trainer specifically to point the driver how to achieve fuel-efficient driving. According to the vehicle operating environment, the engine speed is intelligently controlled. No matter whether it is running smoothly, downhill or climbing can provide excellent fuel consumption performance and driving performance. Drivers can shift gears at lower, more efficient engine speeds, ensuring that all drivers can drive fuel-efficiently regardless of driving skill levels for optimal fuel economy.
Unparalleled industry's ultra-high pressure injection technology
Comparing with the industry's most common 1,600 Pa injection pressure, this engine has an ultra-high pressure fuel system of 2,000 Pa, with low leakage and setting a new industry standard. Multi-stage injection can be achieved, noise can be significantly reduced, and high injection pressure can help better atomize the fuel, improve combustion efficiency, and burn more fully, reducing emissions while significantly reducing emissions. Low speed and high torque provide unmatched power performance and maximize productivity. Excellent low temperature cold start function: 35 degrees below zero engine hot start without help, 7 seconds easy start, no white smoke, UHC minimum.
Patented cooling, lubrication technology and intake system design
The lubrication and cooling system uses a patented design to achieve high performance, effectively shortening the water path and improving cooling performance. Lubrication and cooling systems are highly integrated, using low pressure and reduced design to reduce kinetic energy consumption. The power consumption of this engine water pump is only half that of a 6-liter displacement engine. An efficient intake and exhaust system reduces the power required for air operation. The weight of internal components is low and power consumption is reduced.
Pioneering new processes and new materials
The combination of innovative design and advanced materials significantly reduces the weight of the engine without sacrificing strength and durability. Compared with other competing products, the ISG engine has a significantly lower self-weight, with a specific power exceeding 30% of the engine of the same class. The lowering of its own weight means higher cargo carrying capacity, significantly improves the carrying efficiency and fuel economy, and the synthetic material cover achieves low noise transmission. No increase in material costs.
Innovative Nanonet? Patented Filtration Technology
With spin-on filter and additive-based spin pack filters and nano-material composite filter paper, ISG filters combine chemical additives, transfer, and filtration capabilities into an integrated system, significantly increasing the power of engine, oil, and filtration systems. Performance, combined with Cummins unique ultra-high pressure injection technology, combustion chamber optimization control technology can achieve 100,000 kilometers interval, the longest in the industry, significantly improve operational efficiency.
Leading green energy efficiency and emission technology
Cummins unique air intake treatment, advanced in-cylinder combustion and selective catalytic reduction post-processing technology integrate perfectly to ensure that the most stringent emission requirements are met, forward-looking platform development meets Euro IV/IV and Euro V/country V emissions Standards, and can upgrade the Euro 6 and non-road Phase IV technologies on the same platform, with a long product life cycle.
Gantry Crane can be a Single Girder Gantry Crane, Double Girder Gantry Crane, Rtg Crane or project gantry cranes with capacity 1t - 900t. Gantry cranes are usually employed to handle project materials, bulk material, containers, etc at outdoor working site, container yard, shipbuilding yard, bulking material site, road construction site, etc.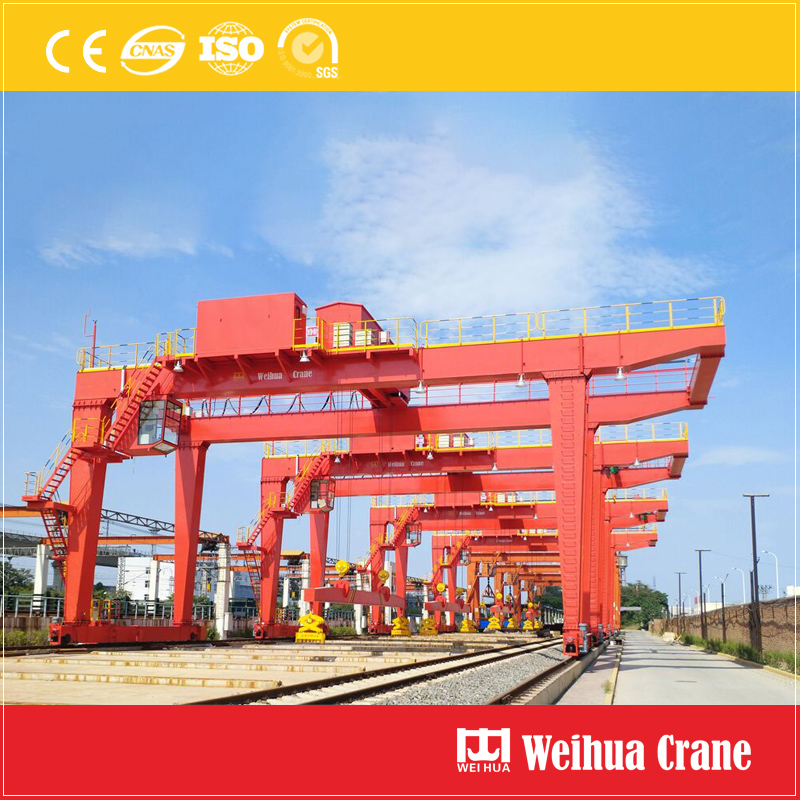 Features of Gantry Crane:
1. Box type girder, weld structure, large working space, and convenient installation and maintenance;
3. Components is of standardization, seriation and generalization;
4. Power supply can be from cable reel (left and right) and conductor bar( left and right);
5. Broad view of cab, equipped the internal linkage control console, flexible and comfortable operation, install of fan, heater, cooler, air-conditions and intercom according to the customers' requirements;
6. Customized lift height, span, power supply, operation (pendant, cabin) and gantry crane structure (girder, supporting legs, cantilever).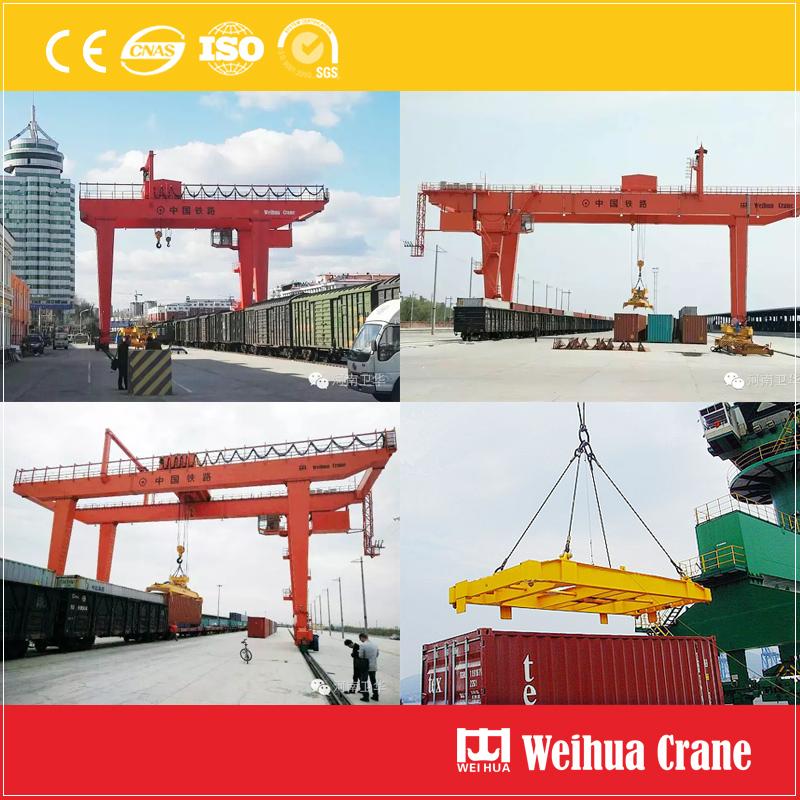 Main Data of Gantry Crane:
Capacity: 1t - 900t or custom
Lift Height: 6m - 40m or custom
Span: 6m - 70m or custom
Work Duty: A4, A5, A6,A7or custom
Weihua provide professional gantry crane solutions, customized cranes, Crane Components, installation, after sale service. Weihua products export to 110 countries such as Russia, Thailand, Malaysia, Egypt, Saudi Arabia, Parkistan, the Philippines, Mexico, etc. Our success comes from customers' success. Welcome to visit Weihua.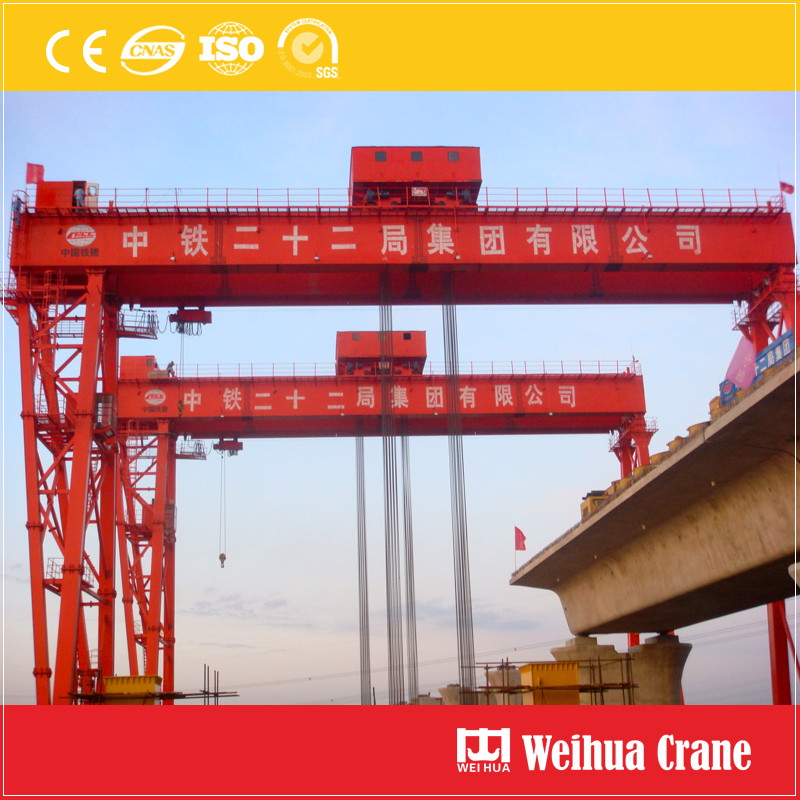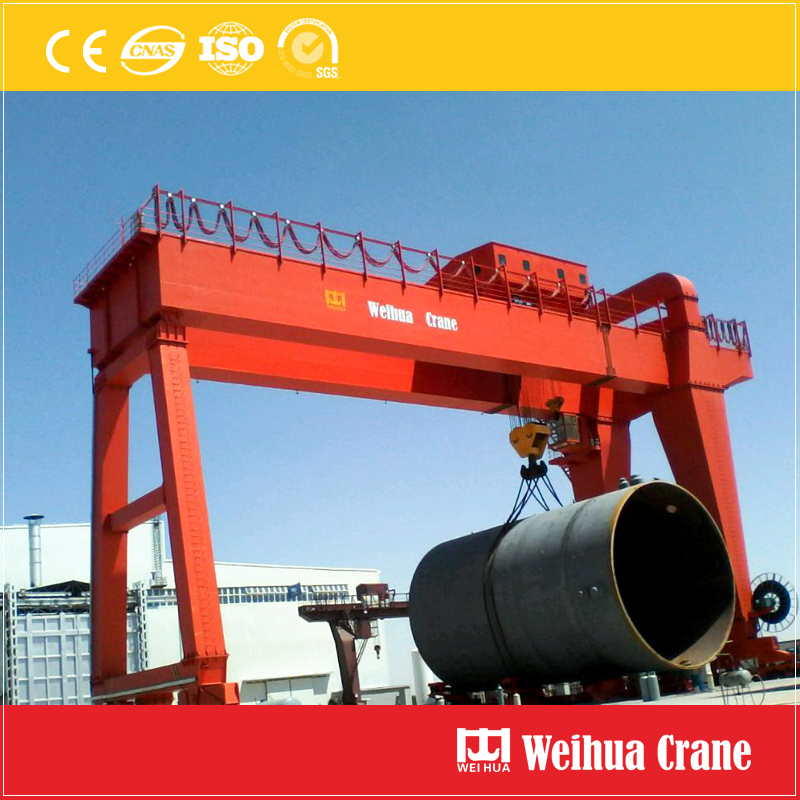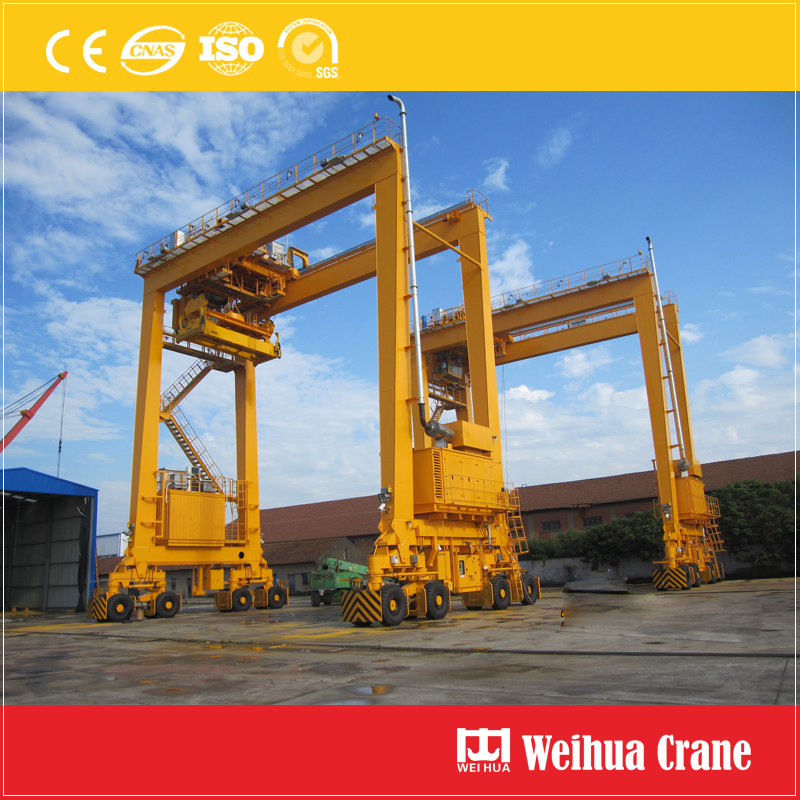 Gantry Crane
Goliath Crane,Gantry Crane,Rubber Tyred Gantry Crane,Light Gantry Crane
Henan Weihua Heavy Machinery Co., Ltd. , http://www.weihuacranefactory.com